Get the very best in practicality and design with the The DUCHESS & VANGARD Service and Hospitality collection! With a comprehensive range including aprons, service uniforms and coveralls, we have options applicable to many different industries and uses.
3 Items in Grid
4 Items in Grid
List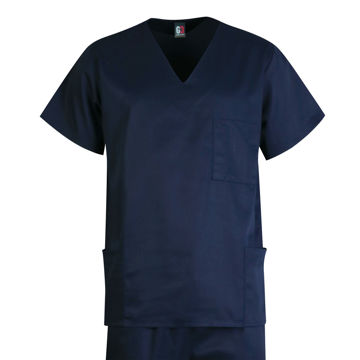 Feel the comfort in the omega scrub top and alpha scrub pants. Made from durable polycotton, these everyday scrubs offer a comfortable V-neck design and elasticated waistband and drawcord for adjustment.
The Nicole Top has elegant, contrast piping and a unique Mandarin collar design with matching contrasting self fabric buttons ensuring your brand stands out. Enjoy wash & wear fabric and side slits for ease of movement.